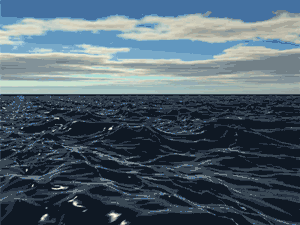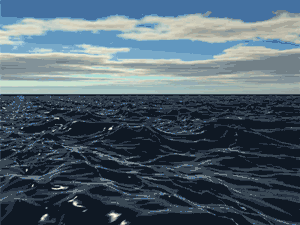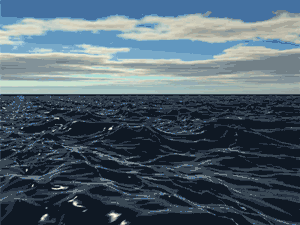 K.E.M.I.J. PUBLISHING PROFESSIONAL SERVICES
​
​K.E.M.IJ. Publishing, believes that your book is an extension of your voice and purposed execution of your divine dream. The staffed professional services at K.E.M.IJ. Publishing was created to service your vision by providing the resources necessary to develop a unique visual design for your book publishing needs. All of our publishing packages are created to help your publishing choices be inclusive, practical, impressive but presented with ease.
​
K.E.M.I.J. Publishing is available to inspire your creative desires that empower you to reach your destiny.
Double click here to edit this text.
​Every Artisan has a desire to work and create a body of work that is excellent no matter the size of the audience. The words of every artisan help create the voice and vision of the book and even the best writers will make occasional mistakes and overlook errors because of work familiarity. Every Artisan needs to make a wise strategic investment to have an outside perspective from a skilled copy-editor to edge out the competition in the marketplace and offer a level of extraordinary quality that your reading community authentically will appreciate.
K.E.M.I.J. Publishing editors are among the best in the industry. Our editors follow the most current edition of The Chicago Manual of Style, the premier style guide used in the publishing industry. You can count on our team of professionals to provide the appropriate level of editorial attention that your book needs to clean up your text while carefully preserving your unique voice.
Vintage Artisan Partnership
​
Vintage Artisan Support is already included in select publishing packages and cannot be purchased separately. This page is designed to give you more information about the service and why it's important for your book.

All Artisan packages include one-on-one artisan support. With our normal process, you will be assisted by an artisan support representative who specialized in each phase of production. During the publishing process, you will be assisted by a Check-in Coordinator who will assist you in getting your materials finalized and ready for publishing. If your book needs editorial work or illustrations completed, you will be assisted by a specialist working in those areas. Once pre-production work on your materials has been completed, your book will be sent to a design team responsible for creating a page layout for your manuscript and designing a book cover based on guidelines set forth by K.E.M.I.J. as well as your own input and suggestions. Your point of contact will change as your book moves through the publishing process.






Optimum Artisan Partnership

​Please Note: Optimum Artisan Partnership is exclusive to the Premier Reach publishing package and cannot be purchased separately. This page is designed to give you more information about the service and why it's important for your book.
With Optimum Artisan Partnership, you will work with a designated K.E.M.I.J. Publishing representative who will serve as a main point of contact for the publishing process. Your production concierge will work with you from the initial submission stage to the time your book is sent to the printer.
If your publishing package includes editorial services and/or illustrations, you will also coordinate with specialists in those departments to help meet your publishing goals.

​With the Concierge Service, you will receive the expert guidance and support of a designated K.E.M.I.J. Publishing representative who will serve as your project manager throughout the submissions stage and the cover and interior design stage.

​​To learn more or to find out if Concierge Service is included in your publishing package, gives us a call at 202-713-9253.

Production


Creatively helping the Artisan to have the book envisioned is our focus. We seek to serve your dream by having a production services that will customize and personalize your book. The book layout architects will follow your lead to produce the book you envision whether your manuscript needs data entry or you want your book to have a detailed index.
​
​

Manuscript Preparation


We are here to prepare your manuscript and materials for publication which can include scanning, file merging, and data entry.
​


Layout Services


For those artisans with intricate nonfiction books, K.E.M.I.J. Publishing has our customized indexing services that will help the reader walk through your title with ease.
​


Resubmission


Once you have finished your book and become a Published Artisan and your book has gone live and is for sale, we will assist you in revising the book, and correct errors or other issues that might have been missed in the previous production.



Artisan Presentation


​​​When you publish with K.E.M.I.J. Publishing, your book can be available in multiple formats including softcover, hardcover, and e-book. We utilize state of the art digital and print-on-demand technology to make your book available to a wide range of people. Using this technology also allows us to stay on top of trends across the industry so your book receives the best treatment possible.



Print Formats


Whether your book is available in softcover, hardcover or both, readers will enjoy holding your book in their hands.



Electronic Formats


Give your savvy readers the option to read your book on an iPad, Kindle or Nook, by having your book formatted as an e-book.



Design Services


Our experienced design team will collaborate with you to develop the most attractive look and feel for your book. Incorporating your photos, sketches, graphics and direction, our design specialists will insure your ideas are translated.



Cover Design


It's not a secret that a potential reader's decision to learn more about your book relies heavily with the appeal of your book cover. Although we're all reminded to "never judge a book by its cover," this simply isn't possible with readers who have thousands of books from which to choose. So, how do you entice readers to purchase your book in mere seconds? We have the answer.



Interior Design


K.E.M.I.J. Publishing page design specialists will work to ensure your book's interior layout is well organized, visually pleasing and consistent with the highest standards.



Interior Color Illustrations


One of K.E.M.I.J. Publishing talented studio artists will use your descriptions and feedback to create custom color illustrations that reflect your book's unique style.



Interior Black and White Illustrations




O

ur one-of-a-kind black and white illustrations can be completed in a wide variety of styles and subject matter, from people to landscapes, to technical drawings, maps and more.

K.E.M.I.J. Publishing has a book marketing services that encourages the Artisan to build a unique marketing plan to achieve your goals. As a self-publishing author, you have authority and influence on how to market your book with the professional team of K.E.M.I. J. Publishing to help you navigate through uncharted territory.

Enlist our team of professionals to help you understand the importance of a well developed marketing plan. We will devise and customize an array of services to help you promote the book with success.



​Booksellers Promotional Material
You'll be prepared to promote your book directly to the book buyer with professional material, such as posters, postcards, business cards, bookmarks and Book Stub cards. Choose from the following Bookseller's Promotional Material items:

Promotional Materials
Promotional Materials include customized business cards, postcards and bookmarks featuring your book and ordering information.

Book Stub Promotional Materials
In addition to the business cards, postcards and bookmarks, this service includes Book Stub cards, a unique way to help you effectively promote and distribute your books to an ever-growing digital audience.

Book Signing Kit
Add a professional touch to your book signings and other promotional events. Display your author status with our attention grabbing solutions sure to create awareness for your book. This kit supplies you with everything you need to prepare for a book signing or event.
Local Book Marketing Service
You'll be ready to promote your book in your community with a variety of print and online marketing items and an informative companion marketing guide that helps you formulate your integrated marketing plan.